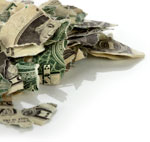 Thousands of unclaimed Healthmatters gift cards are waiting to be redeemed by the rightful owners … If you participated in Healthmattersduring 2009-2010, you may have received a reward email advising you to redeem your gift card, but for whatever reason the gift card remains unclaimed. Don't leave money on the table …
To redeem your unclaimed gift card:   Call Healthmatters at 1-888-227-6598 and press prompt #5 to be transferred to IncentOne.
IncentOne will verify your identity; provide your Award number, and a PIN number.
To redeem your award go to:www.yourhealthaward.com/HCA/HealthMatters and enter the information provided by IncentOne.
All U.S.-based employees and their covered spouse or domestic partner enrolled in an AA medical plan can participate in Healthmatters or learn more about the program by visiting the Healthmatters page from the Benefits page on Jetnet or refer to your Guide for more information.HMO participants should call their HMO provider or visit their website for more information.
Remember, the 2011 Healthmatters Rewards must be redeemed by December 30, 2011 or you will lose them.