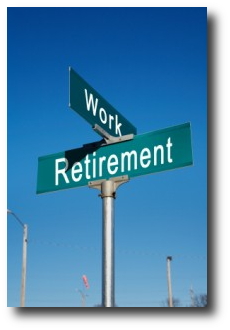 NOTE: This information is from Jetnet.aa.com
Planning for retirement – and starting the actual process once you've made the decision to retire – is a new, one-time process for everyone.What are the steps to follow to get things in place once you're ready to start the retirement process?Whether you're retiring voluntarily, have decided to take an early out package or are separating from the company as part of a reduction in force, below is a breakdown of steps you should take–and the time you should take them–leading up to your official retirement date.As we continue to work through this time of change in our airline, there are a number of colleagues who are currently working through the retirement process.To help reduce call volumes and wait times, we ask that individuals who are not retiring within the next 30 days use the resources mentioned below before reaching out to HR Services.

Doing so will help co-workers who are retiring now have access to needed resources and the ability to complete a retirement counseling session with a HR Services representative before their retirement date.

In addition to the following resources, you can chat live online with a HR Services representative or send a secure email (available 24 hours every day) instead of calling. Chat is available 8 a.m. – 5 p.m. Central time Monday – Friday.

Tips if you're retiring in …
More than 90 days

---

90 days or less

---

60 days or less

---

30 days or less

---

Learn about retirement benefits and privileges on:

Retirement Planning
Restructuring Center

---

Request your pension kit online. You can do this well in advance of your planned retirement date.Here's How

---

Review theretirement checklist and get familiar with retiree benefits and privileges

---

Contact HR Services viachat or phone to schedule your retirement counseling session

---

Review your2011 Annual Pension Statement

---

Talk to a professional financial planner or advisor about your plans

---

Attend aretiree benefits seminar

---

If retiring directly from active status, ensure your manager processes your retirement PTR

---

Run a pension estimate to better understand your projected pension payment options.Here's How

---

Attend a retiree benefits seminar

---

If you haven't already,request your pension kitonline

---

If separating from company via Early Outor Reduction-in-Forceand want to start retirement, contact HR Services to process retirement PTR

---

Learn about$uper $aver – 401(k) Plan
After You Retire…
You'll have access to the retiree view of Jetnet. You?ll be able to manage your benefits and travel privileges, view events and deals, connect with retiree clubs or employee resource groups, and read the daily news around the company.
If you're taking a separation package and plan to retire later when you become eligible, you'll have access to the following websites for a limited time after your last day worked to access details you may need for your retirement decisions:
AACareers.com/support – Find retirement planning information, COBRA benefit details and employment resources
ePays – Continue to access pay details up to 36 months following your last day worked.
Not looking to retire anytime soon, but want to learn more about retirement? Click the links below to learn about retirement benefits and the planning process.
Retirement Planning
Medical Coverage When You Retire
Restructuring Resource Center Questions and Answers