It's a big moment here at TWU, because we're launching the brand new www.twu.org! We've heard from our members: you want transparency, clear communication, and an easy way to know what's going on with your union. Our new site is an easy-to-navigate "one stop shop" for all things TWU!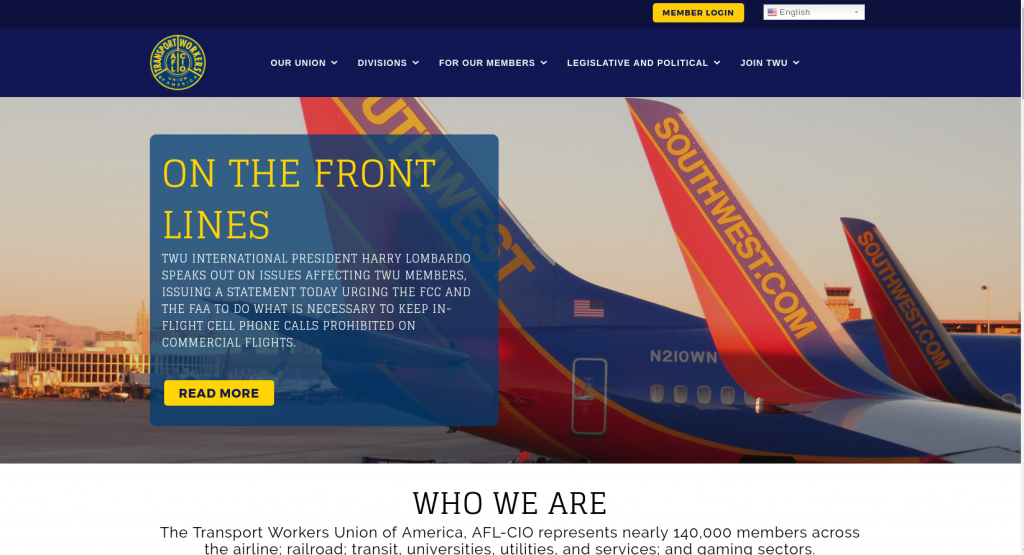 On our new site, you'll be able to find resources, videos, and more; plus, you'll be able to update your contact information easily from your computer or tablet! You can also access back issues of the Express and the TWU Steward and find all our fliers and tool kits for download.
There is campaign and division news for you as well as information for all TWU members, and, most importantly, ways to take action and get involved in our campaigns to support your union brothers and sisters.
We hope you enjoy our new site, and check back often as we continue to roll out updates and new features. Please send any questions or feedback to: webhelp@twu.org
In solidarity,
TWU International