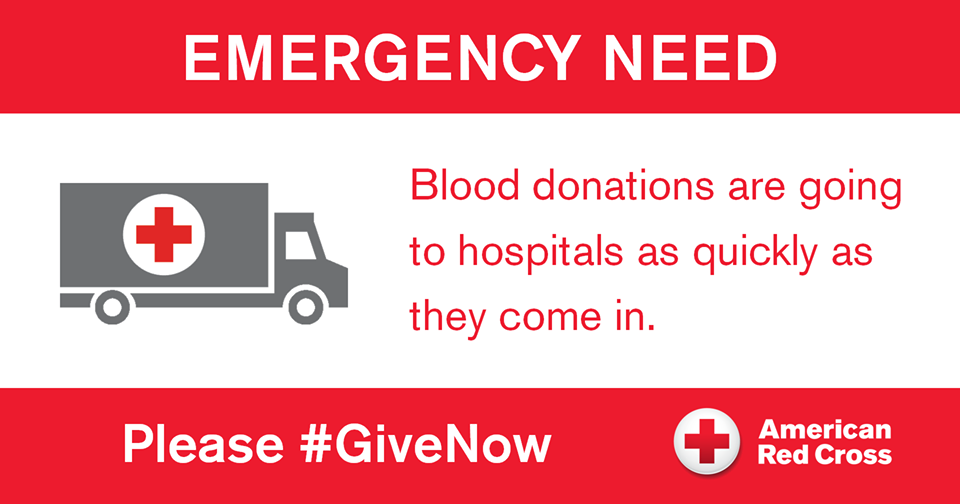 On July 5, The American Red Cross issued an emergency request to Blood Donors of all types to make a donation in response to a critical blood shortage.
The summer is often a difficult time to collect blood – yet the need remains constant. Unfortunately, blood donations are currently being distributed to hospitals faster than donations are coming in, and more donations are needed now to replenish our blood supply. It is crucial that the Red Cross has a sufficient blood supply on hand to meet the needs of patients every day and to be prepared for emergencies that require significant volumes of donated blood products.
Hospital patients are counting on us and the Red Cross must deliver. With the launch of the appeal, we're making every effort to combat this shortage and get blood products back on the shelves of our hospital partners.
Please help us combat this shortage by donating at your upcoming American Airlines Blood Drive. In light of the shortage the Tulsa Drillers and Suburban Propane have given some Drillers Tickets and Visa gift cards to for a drawing at each of the upcoming blood drives with American Airlines. One presenting donor from each drive will receive either 2 Drillers Tickets or a $10.00 Visa gift card.
Please consider making a donation at one of the upcoming American Airlines blood drives if you are eligible. Walk-ins are welcome. Upcoming drive dates and times are listed below.
Monday, July 10, 2017 – 8:00 PM to 11:55 PM
Tuesday, July 11, 2017 – 12:05 AM to 2:00 AM
Tuesday, July 11, 2017 – 8:00 PM to 11:55 PM
Wednesday, July 12, 2017 – 12:05 AM to 2:00 AM
Wednesday, July 12, 2017 – 2:00 PM to 8:00 PM
Thursday, July 13, 2017 – 8:00 AM to 2:00 PM
Friday, July 14, 2017 – 8:00 AM to 2:00 PM
Monday, July 17, 2017 – 8:00 AM to 2:00 PM
Tuesday, July 18, 2017 – 8:00 AM to 2:00 PM
American Red Cross Issues Emergency Blood Donor Appeal Posting in PDF