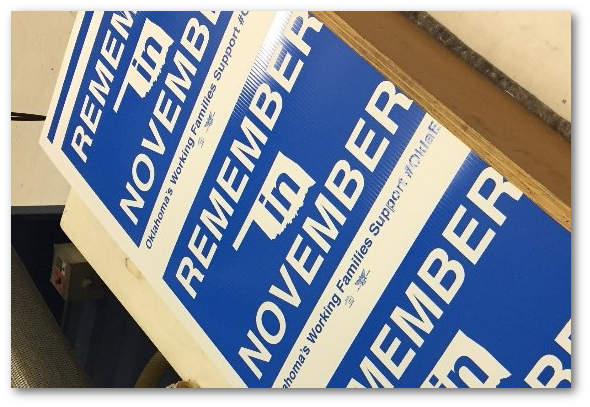 The TWU Sign Shop will be making signs this Wednesday (5/23) starting at 3:00 p.m. We need your help putting the signs pictured above on wires. These will be sold for $5/sign with proceeds going to the OK State AFL-CIO's COPE account to help us elect endorsed candidates this November.
The Sign Shop IS air conditioned, with snacks and a big screen TV. We need YOUR help to get these signs made.
The Sign Shop is located at the back of the Transport Workers Union Local 514 parking lot (11929 E. Pine).
Contact D'Ann Johnson or Tracy Hardin with questions!
In Solidarity,
Andy Frye
President
NE Oklahoma Central Labor Council