American Airlines and Fidelity found posted at the base…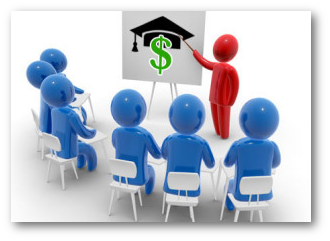 Get smarter about your finances
Join American Airlines and Fidelity for a complimentary workshop where you'll learn strategies and tips to help you manage your financial future with confidence. No registration required.
Monday, February 4, <Hgr 3/4 Production Team Conf Room E8 )>, 9:00am, 11:00am and 4:00pm
Take the First Step to Investing
If you want to understand how to start investing:
Learn key investing concepts, common investment types and how to choose your investment approach.
Tuesday, February 5, <Hanger 2 level 2)>, 9:00am, 11:00am and 4:00pm
Make the Most of Your Retirement Savings
If you want to save more for retirement:
Learn how to maximize your retirement savings, ways to save for retirement beyond your workplace savings plan, and steps you can take today to get prepared for retirement.
Wednesday, February 6, <Hanger 6 Leadership 1 upstairs)>, 9:00am, 11:00am and 4:00pm
Maximize Social Security in Your Retirement Strategy
If you want to understand import Social Security claiming strategies:
Learn about strategies for claiming your Social Security benefit and how it fits with other income sources to create your retirement paycheck.
Thursday, February 7, <Admin A236 Training Room upstairs)>, 9:00am, 11:00am and 4:00pm
Turn Your Savings into Retirement Income
If you're planning to retire within the next few years:
Learn the benefits of a retirement income plan, factors to consider when transitioning your savings into income, and ways to develop a retirement plan for your goals and lifestyle.
This information is intended to be educational and is not tailored to the investment needs of any specific investor.
Investing involves risk, including risk of loss.
Neither diversification nor asset allocation ensures a profit or guarantees against loss.