Hello TWU!
I wanted to write a note to thank all of those who participated in donating items to our "Spring Shower" boxes for the Day Center for the Homeless. I delivered all of those on June 13th, 2019.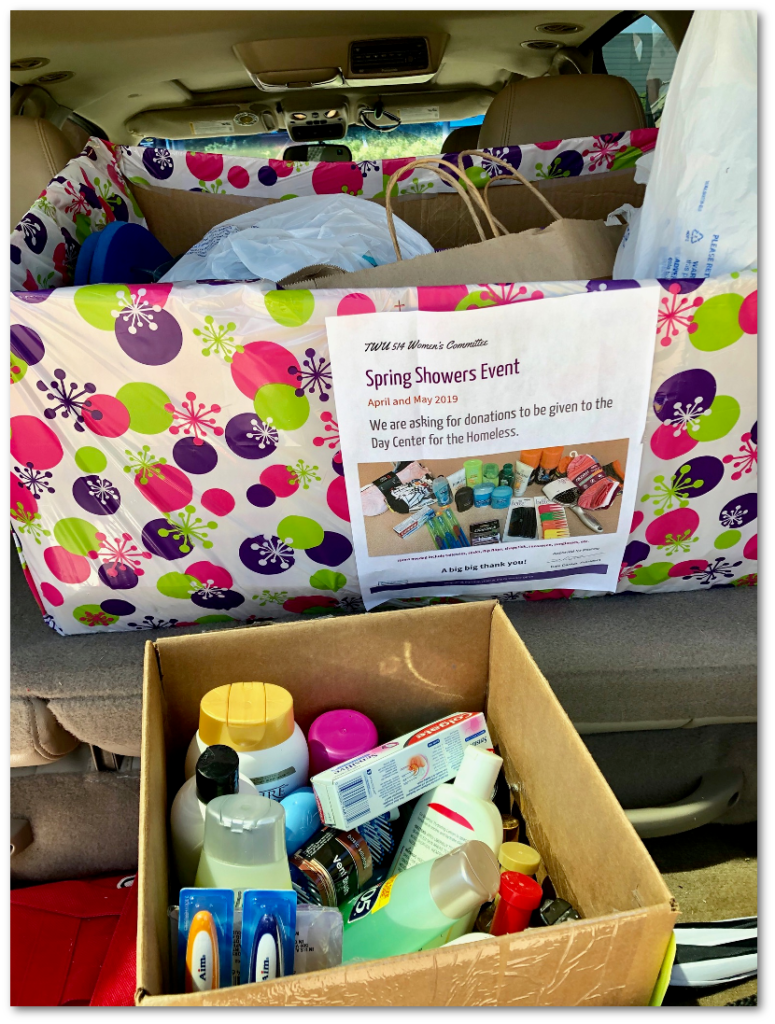 The Center was SO very grateful for the items received. We had one box almost full and a medium size box full from the CRC shop alone. I drove up and noticed many people sitting under the trees and in line, as some in our community go out to feed those who need a meal, from the trunk of their cars. Humbling isn't even the word. I drove around to the back area so they could unload my car. There is a small playground area for kids. KIDS. It hit me then to realize how much we make a difference in others lives when we donate items or our time. No matter how small. It matters. One gesture, one gift can change a life. Literally.
I have to be honest. As I drove home to my own clean house…I was praying at that moment that every two workers at American, our TWU members and our company co-workers could have had the chance to give something to the Day Center cause……even 3 items from a dollar store. Just 3.00?? We would have had over 2000 items to share with those that need a hand up. Not a cut-down.
I think it is not if a tragedy hits us in our own lives….but when. So thanks, all of you, for giving to the Day Center for the Homeless. They always welcome small items needed for hygiene, razors, shoes, toys, blankets, even underwear and socks are needed for emergency cases that show up. Things that some of us can take for granted in our own lives. I am hoping this donation can go on every two months from our TWU. If you like the idea please let your E-Board know and we can start one for August to go thru Sept and get them ready for Fall so we are ready to then jump into November and December. It really is about paying it forward and touching the heart of some that feel their world has crumbled around them.
Unions, we are the difference in our community.
THANK YOU TWU Members.
God Bless TWU!
In Solidarity,
TWU 514 WorkingWomens Committee (WWC)