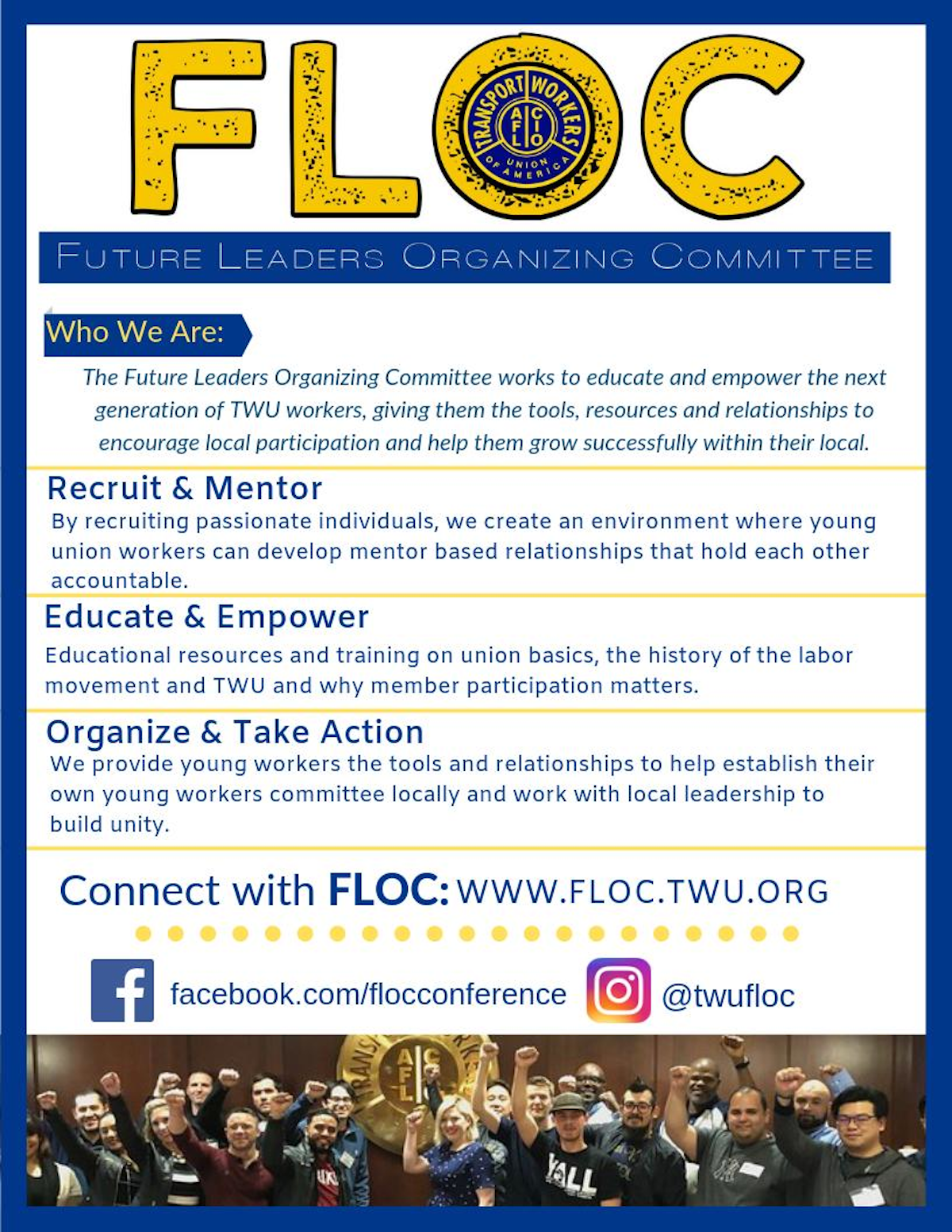 Young workers of the TWU form a national committee to help educate, organize and support young workers in the air, transit and rail industries.
TWU Future Leaders Organizing Committee from TWU International.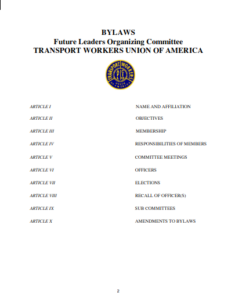 FLOC is devoted to empowering and educating the new and young workers of the Transport Workers Union. FLOC works to excel the next generation of union workers by giving them the tools, resources, and relationships that will prepare them to take action and further worker's rights.
FLOC was first established in 2018 by International Administrative Vice President Mike Mayes who saw a need for a young workers committee for the TWU. Vice President Mayes sent three young workers to observe an overseas Young Workers Committee Meeting for the RMT (Rail, Maritime and Transport Workers Union). After attending the conference, the young workers hosted the first FLOC conference in December 2018. During the conference, workers attended workshops, participated in leadership building activities and networked with other young workers throughout the TWU.
The Future Leaders Organizing Committee has four meetings a year, three committee meetings and an annual conference. The annual conference is a three-day event and includes workshops, guest speakers, open forums and leadership building activities. We encourage locals to send passionate individuals that show interest in being involved in their union.