Motions
Seniority
Smoker Usage
Smokers Usage halted until further notice…
The smokers have been found to be in very poor condition that could result in an accident in transit. We are currently working on repair and will let you know when they become safe for use once again.

Union Hall Use
Local 514 Union Hall Reservations Policy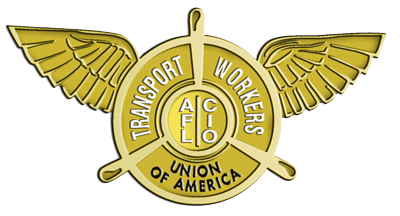 When the TWU Hall is not otherwise in use, it may be reserved by Local 514 members or retired members respectively who are in good standing for events such as family reunions, birthday parties, etc., and by organizations that promote the objectives of organized labor; provided, however, that the member or retiree must be in good standing and have attended at least two (2) membership meetings or two (2) retiree membership meetings respectively within 12 months preceding the event. Only one event will be scheduled during Friday, Saturday or Sundays, except prior to membership or shop stewards meeting when no reservations will be allowed on Friday, Saturday or Sunday.
ALCOHOLIC BEVERAGES ARE PROHIBITED!
RESERVATIONS: Reservations shall be made at the TWU Office.
WALK-THROUGH: In order to ascertain the Meeting Hall's condition, the member making the reservation must make arrangements in advance with an Authorized Representative for a walk-through to be held on the last business day prior to the event and the first business day following the event. Authorized Representative for this purpose shall be defined as the president, vice president, financial secretary-Treasurer, recording secretary and sergeant at arms.
FEES: A $500 cashier's check or money order shall be required for deposit. The deposit shall be refunded upon return of the key, less any charges for repairs, damages or cleaning , if any. The Meeting Hall must be returned to its original order, i.e., chairs and tables set up, etc.
KEYS: Keys must be returned by 10:00 AM on the first business day following the event.
FINAL WALK-THROUGH: The Member is responsible for scheduling the final walk-through with the Authorized Representative as defined in 2 above. The final walk-through must be done on the first business day following the event to determine cleanliness and the condition of the building. The Member will be responsible for ALL damages and clean-up charges to the building and/or contents, if any.
RULES:
  It is prohibited to remove any TWU property from the TWU Hall.
No decorations may be used that will mar, deface, delineate, alienate, or otherwise depreciate the value or appearance of said property. Decorations may only be hung using "painters tape". No thumb tacks or push pins may be used. No decorations may be attached to ceiling panels. (The ceiling panels are brittle.) No pictures will be removed from the walls.
No standing on chairs is allowed.
Thermostats will be maintained at 68 degrees.
Soft drinks in the pop box are free during union meetings only. (Lock on pop box)
Telephones are for local calls only.
Emergency phone numbers are posted in the Hall area.