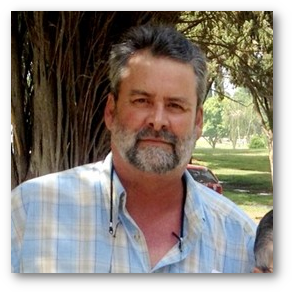 Jeffrey Beck – Obituary
Jeffrey Scott Beck was born on August 25, 1959 in Redlands, California to Wallace and Doris Ann (Jones) Beck. He passed from this life peacefully on September 26, 2020 at 4:02 P.M. at the Wagoner Community Hospital, surrounded by his loving family at the age of 61.
Jeff graduated from Downey High School in Downey, California. After graduation he married his high school sweetheart Cynthia (Cindy) Woodburn on April 3, 1978.
After their marriage, Jeff started his career at Armco National Supply which began his 42 year long career in the machining industry. In 1982, Jeff and Cindy went on a lifetime adventure, and moved to Wagoner, Oklahoma with their two small boys, where he started to work with American Airlines. He retired in 2014 after 26 years of service with the airline.
There were a few couples over the last 38 years, that had great impacts on the lives of Jeff and Cindy.
Jeff and the family learned to hunt, fish, and make ends meet with the help of these great friends.
Jeff loved to restore old antique cars and has owned several vehicles over the years. He re-purposed old sewing machines and had a love for turning antiques into lamps.
He took great pride in his collection of old pocket watches. He had collected over 100 of them.
Jeff was preceded in death by his mother, father in law, Dale Woodburn, and his grandparents Ralph and Dorothy Jones.
He leaves behind his wife of 42 years, Cindy, of Wagoner, Oklahoma. Two sons; Michael Beck and his wife Sara of Mt. Vernon, Missouri and Christopher Beck of Warm Springs, Nevada. One daughter; Nicole Myers and her husband Clayton, of Ft. Gibson, Oklahoma. Four grandchildren; Dallas and Lucas Myers of Ft. Gibson, Oklahoma and Abigail and Hunter Beck of Anchorage, Alaska. His father Wally "June" Beck and two sisters; Terry Wahl and Dorelle Beck both of Flippin, Arkansas. A very special lady, Alice F. Bennett, that Jeff viewed as a 2nd mother, Dr. Richard Allen, his mother in law, three brother in laws, three sister in laws, and a host of many nieces, nephews, cousins and numerous other relatives, loved ones and close friends.