Viola Speers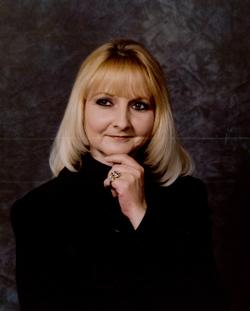 (July 15, 1961 – September 26, 2017)
Viola "Louise" Speers, 56 of Yale, Oklahoma, passed away at St. Francis Hospital in Tulsa, Oklahoma on Tuesday, September 26, 2017.
Graveside services will be held at 2:00 p.m., on Friday at Lawson Cemetery, Yale, Ok. Pastor Brian Bias will officiate.
Visitation will be held on Thursday, September 28, 2017 from 2:00 p.m. to 8:00 p.m. at Palmer Marler Funeral Home in Cushing.
Arrangements are entrusted to Palmer Marler Funeral Home, Cushing, Ok.
Louise was born in Hernando, Mississippi on July 15, 1961 to J.W. and Jerlene (Ferguson) Moore. Louise was married to Stephen Speers on May 27, 1982 in Memphis, Tennessee.
Louise was a wonderful wife of Steve's, she was a loving and kind natured Lady. She was driven to help in any way she could; her passions were her children and grandchildren. Louise loved working in her flowers. Louise was best known for her delicious cooking. She will be missed by all, she was a "Lady".
Louise was very spiritual, she was a child of our heavenly father and now resides with him in heaven for eternity. He definitely called an Angel home.
Louise is survived by her husband Steve Speers, her sons and daughter, Jeremy K. Speers and Crystal of San Diego, Ca., Jessica A. McCombs of Oilton, and Taylor A. Speers and wife Mandy of Sunnyvale, Tx., grandchildren which were the love of her life, Micah, Addison, and Lyla McCombs, Cortana and Killian Speers. Her sister Sarah Patterson of Yale, her brother Jerry Moore of Nesbit, Mississippi, her niece Marsha McGarrh of Munford, Tn., her nephew Mike McCollum of Yale and Brian Baker of Tx., great nieces Kaylee Baker, Terressa McCollum, KayLeigh McCollum and Katie McGarrh, great nephew Mathew McCollum and Ethan Baker.
She was preceded in death by her parents, J.W. and Jerlene Moore, and sister Kay Gross.
Condolences and online guest book are available at www.palmermarlerfh.com.