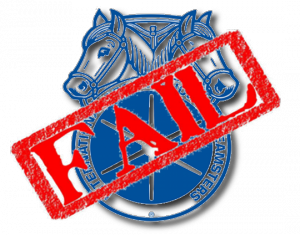 This fall, TWU members will receive an equity stock distribution of considerable value from American Airlines. The Teamsters claim they have negotiated better equity deals at Global Aviation and YRCW (Yellow Freight).  Let's take a closer look.
The Teamsters say their equity deals call on the companies to pay administrative costs, and that equity payments were never taken by the IBT.  The truth is that the IBT hasn't paid administrative costs because they have not distributed any equity to their members.  The stock warrants and stock they have received were placed in an IBT Trusts – NOT given to members!
At Global Aviation:
IBT concessions to Global Aviation included 27% in pay cuts.
ZERO stock or cash has been distributed to IBT-represented employees at Global Aviation.
Rather than distributing stock to employees, "Stock Warrants" (options to buy stock) were distributed to an IBT-Controlled Trust.
Currently, the warrants are worth nothing and IBT members may never see a penny from this "equity" deal.
At YRCW:
IBT made three major rounds of concessions to YRCW in pay cuts, pension, working conditions, and job losses.
In two of the three "equity" deals negotiated with YRCW, IBT members got "Stock Warrants," or options to buy stock.  These options were held in an IBT Trust and turned out to be worthless.
The third deal was for stock, but members were prohibited from withdrawing from it for a 2-year period.  After that, they pay big tax penalties for withdrawals before age 59 ½.
For 24-years, IBT has been under Federal Supervision for corruption.
We are not the first ones they have lied to and tried to cheat.