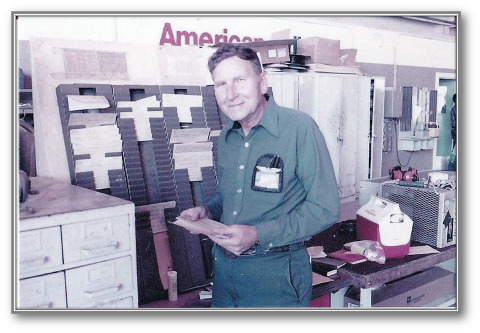 Andy started studying electronics and radios at 12 years old. He started at AA in 1949 and the hiring manager was a Ham Radio Operator and so was Andy which helped him get the job.
He worked on the longest running line at AA called (The Mother Line). He started in the radio shop and worked his way up to Avionics Crew Chief and held that position for many years and retired in 1984 after 35 years of service.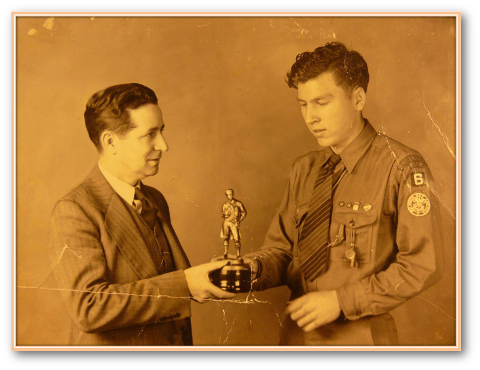 Andy was a Eagle Scout, (See photo) and scout master in Arkansas and assistance scout master in Broken Arrow, Troop 104.
His son, Donnie Anderson hired on in 1986 at AA and also worked on "The Mother Line" as a Avionics Crew Chief and retire after 20 years of service. Donnie "I was fortunate to receive electronic training from my dad at a very young age and Pop will be dearly missed."
Donnie Anderson submitted this article.