The American Airlines Federal Credit Union has established an account for this,
If you would like to make a donation to the Padgett Family use this account
# 812912091
AAFCU Phones Numbers:
Tulsa Base – 918-292-3319
Owasso – 918-376-2839
Broken Arrow – 918-355-7100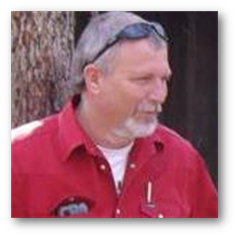 Funeral service for Billie Eugene Padgett will be 10 a.m., Fri., July 8, at First Baptist Church of Inola with Pastor Chad Thompson officiating. Burial will follow at Highland Cemetery under the direction of Inola Funeral Home & Crematory. Visitation will be held at the funeral home Thurs. 1-8 p.m., and family will greet friends 6-8 p.m.
Bill passed away Sat., July 2, 2016, at his home at the age of 46.
The son of Billie Roy and Sharylin (Garrison) Padgett was born Dec. 9, 1969, in Pryor. Bill was a lifelong Inolan. On Aug. 31, 1990, he married Shannon Gorman, and they had two children: James Anderson Padgett and Jordynn Nykole Padgett.
He enjoyed working with his cattle, trips to the lake, cruises and going to amusement parks with his family. He liked getting on the amusement park rides with Jordynn as much as she did.
Bill went to work for American Airlines at the age of 19. He went through the mechanics program for his A&P license in 1991. In addition to his job at American Airlines, he was also a volunteer fireman for 20 years for Inola Volunteer Fire Department. Several of those years he was fire chief before retiring from the department to spend more time with his family.
He was preceded in death by his mother, Sharylin Fuller; and grandparents: Billie A. Padgett, Bonnie Padgett, and William Garrison.
Bill is survived by his wife, Shannon of the home; son, James Padgett of Inola; daughter, Jordynn Padgett of the home; grandsons: Lane and Ryder Padgett of Inola; father and step-mother, Billie Roy and LaDonna Padgett of Arkansas; grandmother, Vera Smith of Chouteau; sister, Brandie Lawrence and husband, Daniel of Claremore; brothers: Bryan Padgett of Inola, and Brandon Padgett and wife, Megan of Inola; uncles: Buddy Padgett of Claremore, Billy Garrison and wife, Mikie of Jenks; aunts: Marylin Crisp of Pryor and Peggy Crouss of Kansas; mother-in-law, Gale Moore of Inola; brothers-in-law: Brett Gorman of Talala, and Keith Gorman of Inola; and many nieces, nephews, cousins and friends.