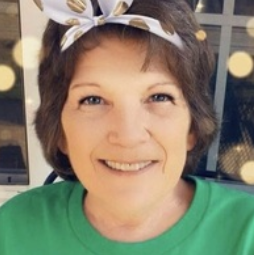 We are deeply saddened to share with you the passing of Sister Linda Allen on November 10th, 2022.
Linda was the TWU President at Zebco back in the late 90's, She helped to fight for a better package for all the Zebco members when they were taking their product overseas.
Please keep the Allen family in your thoughts and prayers.
---
A visitation will be held from 12PM-5PM, Friday, November 18, 2022 in the Grand Chapel at Stanleys. A memorial service will be held at a later date.
In Memory from member Rick Mullins:
My friend since 96 or 97 Linda Allen who was TWU President at Zebco. Passed away this week. She had been through Breast cancer and survived. In last 5 years or so but won the fight and was cancer free. She evidently got pneumonia and formed a blood-cot in her lungs which broke lose and went to heart and she passed away.
Marion Finley, President of Local 514 at this time, asked me to pick a partner for organizing when I started working at the hall. I didn't even know her at the time. . But I saw and heard her speaking at the TWU/Zebco meetings and thought she knew what she was speaking about. Plus she took no bull crap from anyone in her meetings who started problems. She would shut them down with knowledge of the union.
When we found out that Zebco was going to move all our Zebco members work over seas to China. We fought hard to get the members a good package for lay off. It went from a value of 200. A person to about 2 million if I remember correctly. Plus a year on the same insurance coverage they had at Zebco. Without a doubt this was most successful job I did at TWU. I could have never done this if it was not for the knowledge that Linda Allen had on the Zebco contract.
She could tell me day to day in negotiations just what management was going to try next so I always prepared with a counter move the next day. The Zebco drive went public as we had planned. It went so public that two foreign news agency's came to the Union Hall to interview the workers. We were on national and local news almost every day.