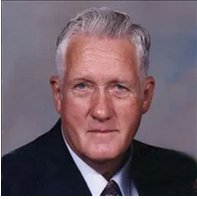 It saddens us to share with you the passing of retired Brother Bill Ragsdale back on April 8, 2022.
Billy had worked at American Airlines starting back in 1962 and retired from the position of Aviation Maintenance Technician Crew Chief in 2002.
As I have ONLY just found this out, and his services have passed. I wanted to share with all that knew him.
---
BILL RAGSDALE OBITUARY
Bill E. Ragsdale
Ragsdale, Bill 87, passed away Friday, April 8th, 2022. Born September 1, 1934 in Pilot Point, TX. He worked for American Airlines for 37 1/2 years, and was a crew chief when he retired. Preceded in death by his wife of 47 years, Patricia, son, Charles Ragsdale and parents, Glover and Margaret Ragsdale. Survived by his daughters, Shirley Ragsdale and Karen Orcutt, 5 grandchildren, 13 great grandchildren, 1 great-great grandchild, and sister Paula Crowsey.