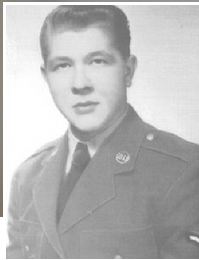 We are saddened to share with you the passing of retired Brother CR Layton on November 1, 2022
CR had hired on in 1956 and retired from the position of Inspector in 1992.
Please keep the Layton family in your thoughts and prayers.
---
CONRAD RAY LAYTON, 88, died on November 1, 2022. Born on April 7, 1934, the son of Thomas Alvin Layton and Mary Lucille Melton, Saulmon, Layton.
Conrad attended Central High in Tulsa, OK. He later joined the U.S. Air Force for four years where he was stationed in Fairbanks, Alaska performing surveillance missions during the Korean Conflict. After the Service he married Beverly Sue Roberson. He later received an accounting degree and worked for American Airlines in Tulsa as a mechanic for thirty-eight years. Conrad was also a partner in an oil and gas production company.
Conrad and Beverly had two children, Melody Layton McMahon (Deceased December 13, 2021) Thomas Ray Layton 62, of Tulsa, Oklahoma, Five grandchildren, Thomas C. Layton, Maeve E. Hulme-Beaman, Tyler R. Layton, Niall B. McMahon, Brendan T. Layton, and three Great Grandchildren, Luke Samuel Layton, Ivy Kate Layton and Oakes Ford Layton.
Conrad loved God, his family and his country. He was willing to give his life for any of them. He was a loving Husband, Father, Grandfather and superman all rolled into one. He truly understood his mission in life.
Mission Accomplished.
Sunday, November 06, 2022
3:00PM – 5:00PM
Mark Griffith Memorial Funeral Home – Westwood Chapel

4424 S. 33rd W. Ave

Tulsa, OK 74107
Monday, November 07, 2022
10:00AM
Carbondale Assembly of God

2135 Eest 51st St

Tulsa, OK 75107