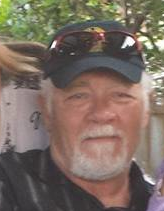 It is with a heavy heart that we share with you the passing of retired Brother Curtis Lyons on September 6, 2023.
Curtis had been with us here at American Airlines since 2002 working as an Aviation Maintenance Technician and retired in 2020.
Please keep the Lyons family in your thoughts and prayers.
---
Funeral arrangements for Curtis Lyons …
Curtis Lyons funeral will be Tuesday September 12th at 12:30 pm at Mark Griffith funeral home 4424 S 33rd W Ave.
Their will be a viewing at the funeral home on Monday September 11th from 10am-8pm.
The burial will be immediately after the funeral we will head to Fort Gibson National Cemetery
1423 Cemetery Rd, Fort Gibson, OK 74434