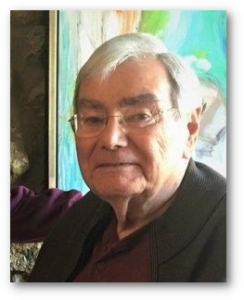 We are saddened to share with you the passing of retired Brother James Griffith on Tuesday May 3rd, 2022.
James had retired back in 1996, he worked as a Machinist and had hired on back in 1981.
Please keep the Griffith family in your thoughts and prayers.
---
James Lee Wandesford Griffith
Griffith, James Lee Wandesford, 84, passed away Tuesday, May 3, 2022 in Tulsa, OK. Born March 10, 1938 in Tonkawa, OK to Lee Wandesford and F. Fern (Piper) Griffith. He attended Wichita State University in Kansas; Friends University, Wichita, KS; El Camino College, El Segundo, CA; and UCLA, Los Angeles, CA.
He married Patricia Katherine Prothro on December 22, 1957 in Wichita, KS. He retired from American Airlines as a Tool & Die Maker. He was Treasurer of South Grand Lake Christian Church (DOC), Langley, OK. His hobbies included Alcohol Fuel Dragster Drag Racing. He crashed in 1993 at 200 MPH which left him partially paralyzed, but with determination learned to walk again with a walker and cane. He has resided in many different locations throughout the US, Tonkawa, OK; Kechi, KS; Washington D.C.; Kearney, NE; Inglewood, CA; Grand Lake, OK; and Tulsa, OK. He had a very productive life.
He is preceded in death by his parents, Lee & Fern Griffith. He is survived by his wife, Patricia (Pat); son, Verl Griffith and wife, Annette; granddaughter, Lindsey Caswell and husband, Scott; great-grandchildren, Scottie and Heidi Caswell; grandson, Evan Griffith; sister, Sue Ryan.