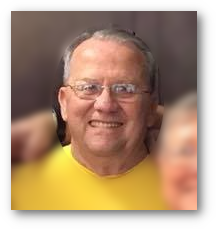 It is with a sad heart that we share with you the passing on December 1, 2021 of retired brother Jim Moore.
Jim had been with us here in Tulsa as a Crew Chief, Fleet Service starting back in 1968,  Jim retired in 2008.
Please keep the Moore family in your thoughts and prayers.
---
Obituary
James Jim Kealon Moore, 75 went to be with our heavenly father on December 1st 2021. He was born November 11th 1946 in Tulsa Oklahoma the son of James K. Moore senior and Opal Estell (Calliham) Moore.
Jim graduated from Will Rogers high School class of 1965. During his senior year he became engaged and then married to the love of his life Linda Gail Barnes on September 18th 1965, in Tulsa Oklahoma. They celebrated 56 years of marriage this year. Jim and Linda Moore are the proud parents of three beautiful children May 18th 1967 they welcome their first-born son Roger Allen Moore, On June 18th 1969 they welcome their second son Steven Lee Moore. Then on June 21st 1973, their daughter Sandra Gale Moore was born.
Jim was welcomed into God's family after accepting his gift of salvation in 1969. Jim worked at American Airlines and retired after 40 years of service in 2008.
Jim's hobbies were NASCAR, golfing, Oklahoma Sooners Football and spending time with family.
In addition to his parents Jim is proceeded by his paternal and maternal grandparents and great-grandparents his brothers Donald Moore, Harland Moore, Billy Moore, Richard Moore, Robert Moore, his father-in-law Vernon Barnes, mother-in-law Bobbie Barnes, son-in-law Alfred Sells, and his nephew Jack Matthew Land.
Love lives in those who survive him to include his beloved wife Linda Moore; sons Roger Moore and his wife Cheryl, Steven Moore, and daughter Sandra Sells; his sister Pat Highland and brother-in-law Mike; sister-in-law Brenda Land and brother-in-law Carl; grandchildren Haylee Hughes and her husband Dalton Hayden Moore, Hannah Elliott, Adrian Swatsenberg and her husband Stephen, Aleesa Sells, Courtney Toumayan and her husband George. Brittany Willis and her husband Caleb, Ashley Hernandez and her husband Brandon, Katey Moore, and his 10 great-grandchildren.
Service
Southwood Baptist Church
Tulsa Oklahoma
11:00am Thursday December 9th, 2021
Place of Internmant
Floral Haven Memorial Gardens
Garden of St. Paul