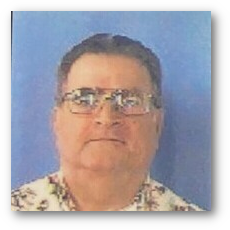 Services, Thursday August 11, 2022. 11 AM  St. James United Methodist Church, 5050 East 111th St. Tulsa, OK 74137
Original Post: February 16, 2022
We are saddened to share with you the passing of Retired Brother Willie Wetzel.
Willie had retired back in 2007 and had been working here in Tulsa as an Inspector. He had hired in back in 1985.
Please keep the Wetzel family in your thoughts and prayers.
---
William Monroe Wetzel
March 27, 1941 – January 13, 2022.
"Willie" was born and raised in Daytona Beach Florida to the parents of Frank James and Mary Bena Wetzel where he graduated from High School. He then enlisted in the Army and later into the Navy. He honorably served his country for 8 years with time spent in Vietnam earning Campaign and Service Medals along with the Commendation Ribbon and the National Defense Service Medal. In 1985 he took a job in Tulsa working for American Airlines where he worked as a mechanic and later as an aircraft inspector until his retirement in 2007. He will be laid to rest with his parents in Daytona Beach Florida.
Service information was not available at the time of posting.