(This article is preview and will appear in the Summer 2022 issue of the TWU Express magazine)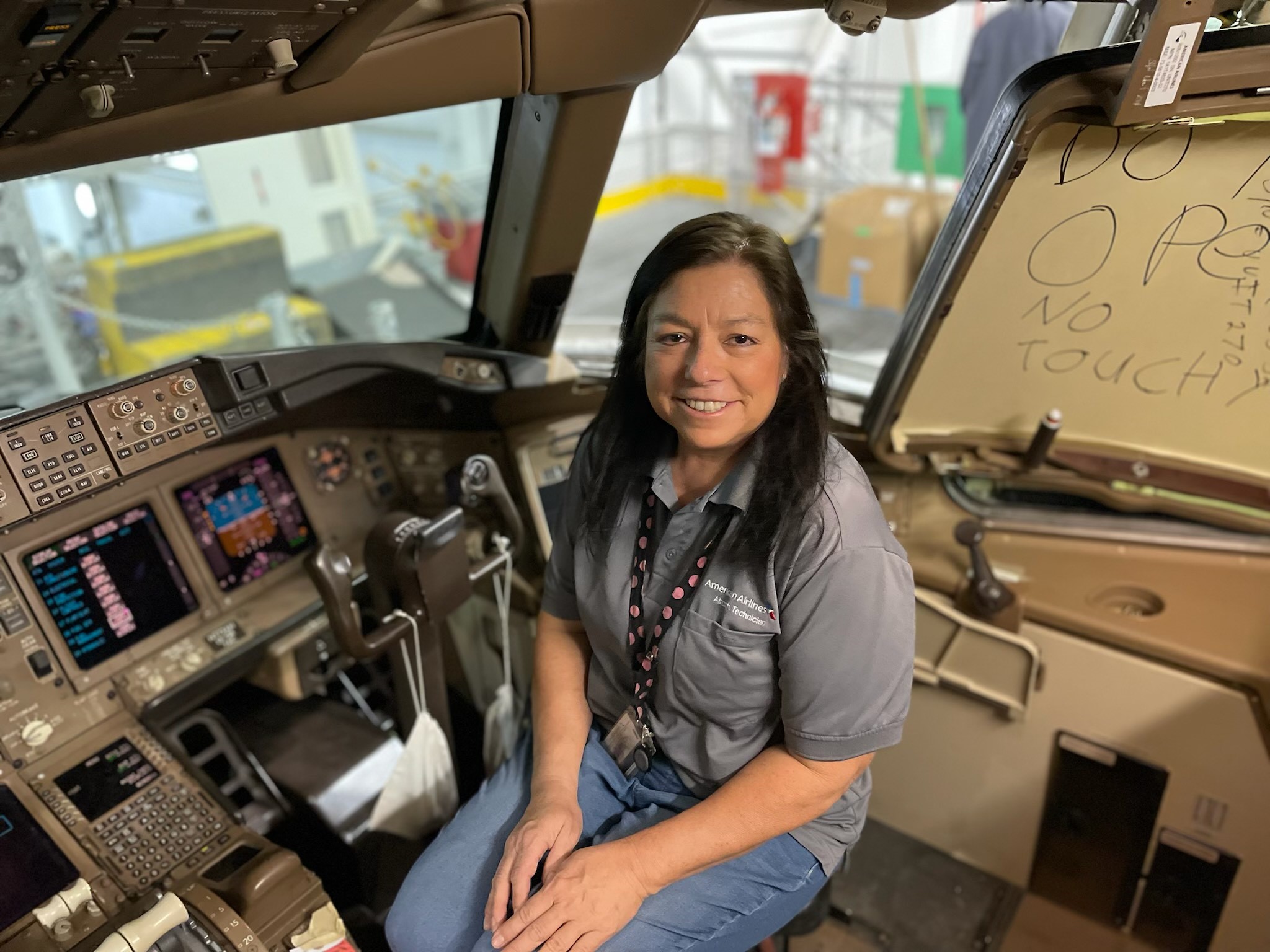 In our latest TWU Express series, "Women in Nontraditional Workplace Roles," we interview TWU members who are women performing jobs traditionally done by men. Each issue will feature a Q&A with a member. This time it's Local 514 member Malinda Hamm, an Aircraft Maintenance Technician for American Airlines, working on Boeing 787 and 777 aircraft. Based in Tulsa, Oklahoma, she was recently named one of the very few female Crew Chiefs.
Q: Can you give us an overall view of the job you perform?
A: I am an Aircraft Maintenance technician at American Airlines. I work on 787 and 777 Boeing aircraft as an avionic mechanic. I test electrical equipment, install wiring and other maintenance. In the past, I was a structure mechanic putting on winglets on 757s for two years. I just recently became one of the very few female Crew Chief's in Tulsa. I have also in the past worked as a Shop steward with the TWU for about 8 years.
Q: What made you decide to go into this craft?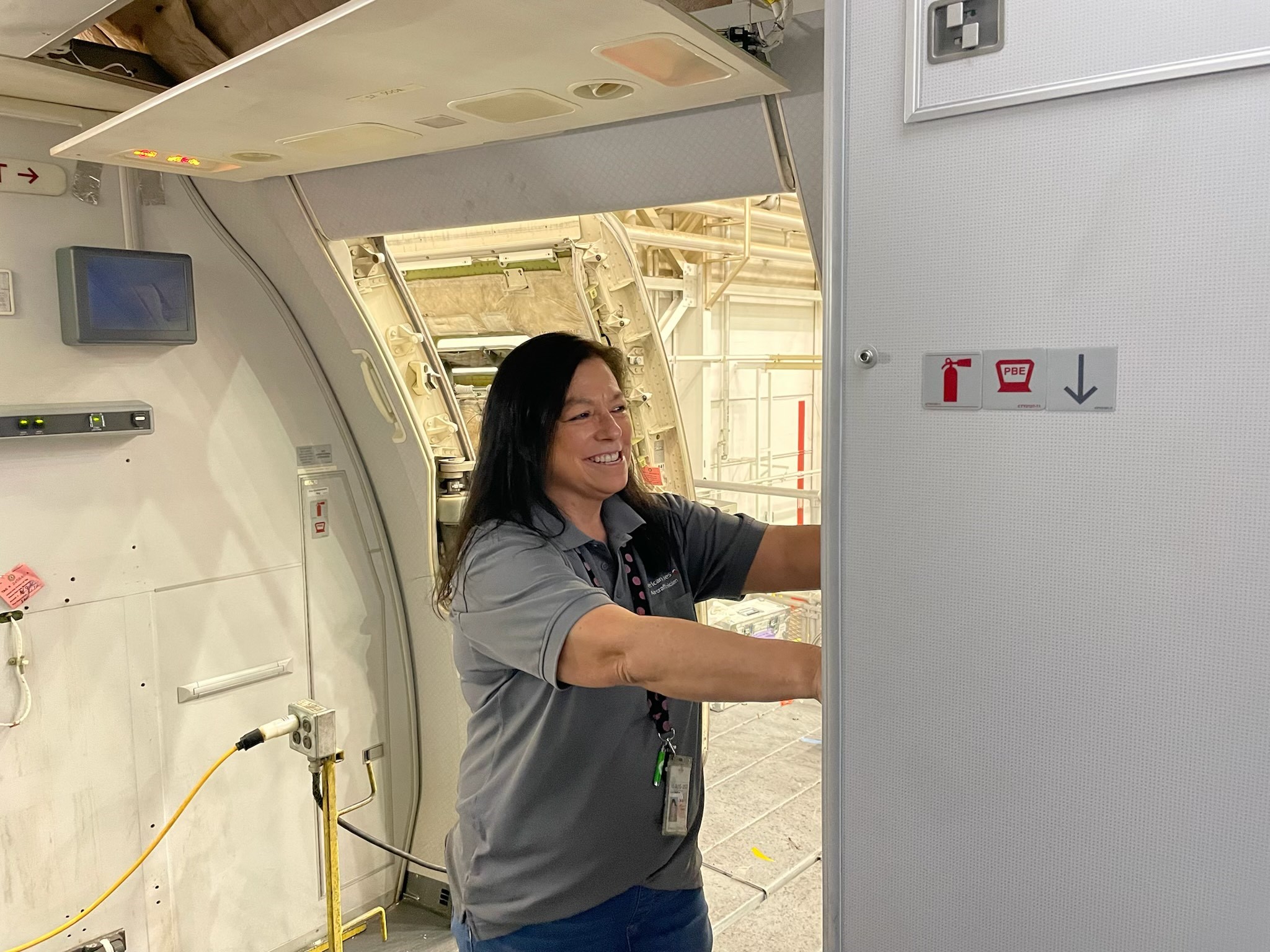 A: Deciding to go into aircraft maintenance is a long story, I really was a typical girl. I loved dolls and I was a cheerleader for about 10 years. In a family of only girls (5), we had to do everything traditional and non-traditional.
My ex-husband was a helicopter pilot for the National Guard, and I was really interested in the aircraft, so I went to school and received my license. I couldn't get a job. With kids to support and nowhere to go, I applied at American over and over I was finally blessed with a job. I was good at putting things together and fixing them no matter what it takes. Remember, American has great benefits, so this was a gift that could take care of me, as well as my kids.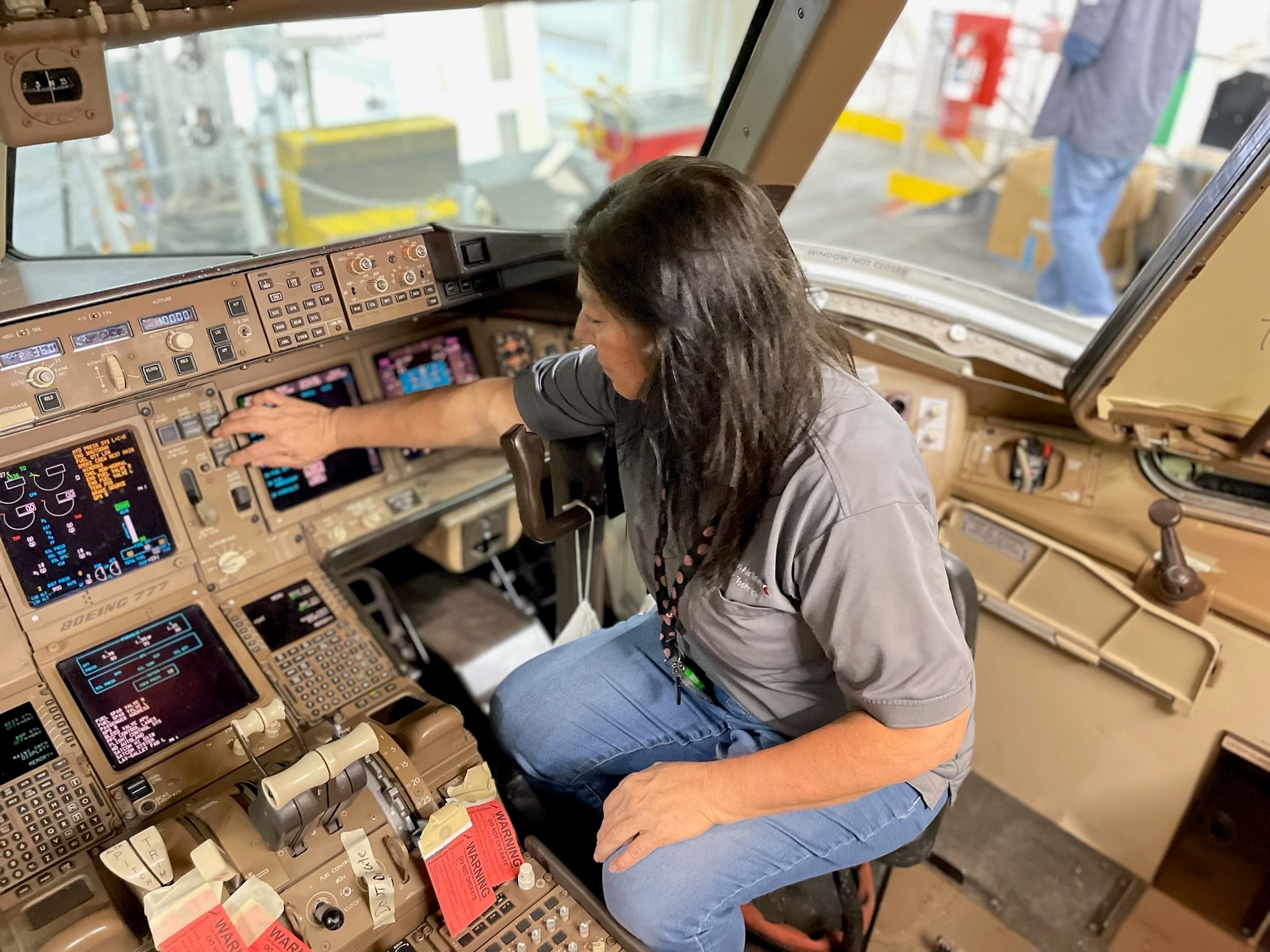 Q: Are there any huge obstacles you've overcome that you'd like to share?
A: As everyone knows this job is mainly populated with men. I knew this, but I really think I fit in well because I needed good job just like them. How hard can it be? Well, keeping my femininity among the men was hard. I am still a woman, of course, but I didn't want them to think I still didn't like dressing up and being a woman. I wanted them to treat me like them: an equal that didn't need coddling. I can take it. I just wanted respect for what I can do. And trust me, if I am wrong, I will own up to my mistakes.
Q: Do you have any advice for young women wanting to go into your craft?
A: I would love my daughter, nieces, and cousins to become aircraft mechanics. My cousin Bobbie just started as a mechanic and my Sister Lusetta is a Crew Chief in Tulsa. My family has a ton of women. We are all very strong willed and determined. We come from great stock: our mothers.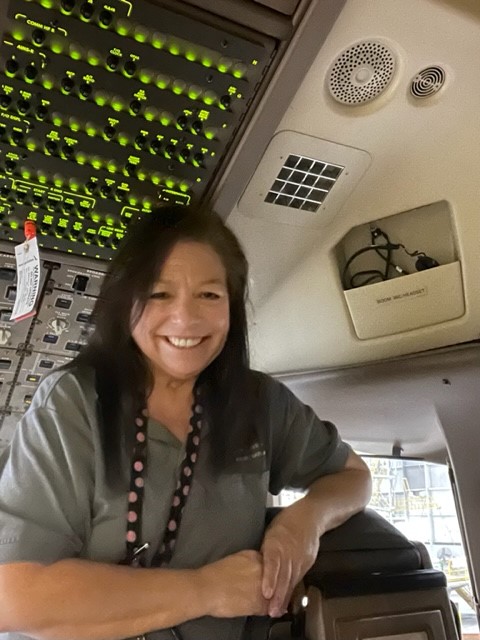 Women are trustworthy, willing, and strong. This job just takes some work. We work in heat, cold and extreme conditions but the rewards are undeniable. If you can put things together and don't mind hard work this is the job for all. I have been doing it for 26 years and have been very blessed. The world has changed for women in this industry. Sure, there were growing pains for the guys to get used to me being around, but it all worked out in the end. Girls, you can do this, it's worth it.
Q: What do you do for fun outside of work?
A: I have worked for our local union for years in the past. I was in the Working Women's Committee for years. I learned so much from the meetings. I was encouraged, supported and educated about what our union was about and how to put that education to work for others and me. Trust me, the women I met in that committee helped me though some of my most difficult times at work. I would like to thank all those women that helped me along my journey at AA for their support. Thank you!
Q: Is there anything else you'd like to add?
A: I love my big family. I love visiting. I love spending time with my mother and my three grandchildren. My biggest hobby is just flying around the country to see all of the US.