Shop Stewards meetings:
Monday, November 16, 2020 we will be holding Shop Stewards meetings in the Union Hall. 
This was scheduled as a Joint membership meeting for the month of November 2020. Due to the rise in Covid-19 infection here in Tulsa, we have chosen to limit the meetings size to Shop Stewards Only.
All that attend: Masks will be required.
---
TWU 514 Planning Calendar
---
These are the Grievance forms to be used with our 3-26-2020 agreement.
Implementation date : November 1, 2020
Verbal Step

Any employee or group of employees who believe that they have been unjustly dealt with, or that any provision of this Agreement has not been properly applied or interpreted, may present the complaint or grievance to a representative of the Union, who in turn will discuss the matter with the employee's immediate supervisor, within five (5) days from the time when the employee first has knowledge or should reasonably have had knowledge of the alleged contractual violation that leads to the grievance. The employee's Supervisor will give a verbal decision to the Union Representative within three (3) days of the discussion. Verbal Step decisions are non-precedential.

Step 1
Kendal Anderson
Vice President
---
Vacation Bid Process 2021
All Bid Areas will be bidding by Company Seniority on your scheduled shift.
Vacation bid sheets will go out November 16, 2020
If you chose all of your vacation days as DAT, you will NOT receive a vacation bid sheet.
The vacation bid sheet must be returned to your Production Assistant in your area no later than November 23, 2020 by 5:00pm CST.
Note: Contract language states "Employees will have up to December 1st to choose vacation periods." This does NOT mean UNTIL.
Your bid sheet will be date stamped when given to your Production Assistant and a copy will be returned to you at that time. BE SURE TO GET YOUR STAMPED COPY
You will have 30 slots to choose, if your picks are not available, you will be contacted by the staff admin center. They will make 2 attempts to reach you. IF YOU DO NOT ANSWER YOU WILL BE BYPASSED.
If you are late turning in your bid sheet, you will be placed in the order of where they are in the process. This may not be where you fall by seniority.
If you do not submit a vacation bid sheet, you will be placed in the remaining available weeks.
 Please return your vacation bid sheet ASAP
---
AA Anniversaries (5th year increments)
10 year anniversary
John Thomas — Shop:2288
Christopher Jewell — Shop:2223
Robin Griffin — Shop:2034
15 year anniversary
June Peters-Smith — Shop:2031
Charles Wiley — Shop:2815
Adam Bailie — Shop:2285
Chad Reckinger — Shop:2815
Mark Grayson — Shop:2302
20 year anniversary
Candace Clark — Shop:2032
Lloyd Boling — Shop:2032
Herman Edge — Shop:2032
Walid Okda — Shop:2223
Robert Seaman — Shop:2257
Allisa Younger — Shop:2815
25 year anniversary
Steven Brown — Shop:2815
Amanda Cates — Shop:2208
Donna Evans — Shop:2563
Vance Foster — Shop:2717
Bruce Sexton — Shop:2223
30 year anniversary
Michael Ashpaugh — Shop:2223
Daniel O Riordan — Shop:2223
Dennis Rassias — Shop:2223
Lynall Sipes — Shop:2223
John Walters — Shop:2180
Bennie Wynn — Shop:7001
Paul Bates — Shop:2257
Michael Munday — Shop:2715

30 year anniversary (cont)
Ryan Smith — Shop:2257
Rodney Cline — Shop:2223
Terry Fugate — Shop:2257
Rudy Heiss — Shop:2223
Arthur Korman — Shop:2257
Scott Lewison — Shop:2725
David Lindsey — Shop:2223
Patrick Etherington — Shop:2963
Douglas Ames — Shop:2180
Mark Benes — Shop:2257
Lex Brooks — Shop:2567
Mike Cantrell — Shop:2223
Michael Hourigan — Shop:2223
Scott Moore — Shop:2815
Kenneth Smith — Shop:2815
Mark Sperling — Shop:2223
Philip White — Shop:2223
35 year anniversary
James Byrd — Shop:2022
Michael Delecki — Shop:2567
Frank Heraghty — Shop:2729
Jeffrey Magnuson — Shop:2039
Paul Richardson — Shop:2466
Johnny Scott — Shop:2256
James Shaw — Shop:2567
Michael Gentry — Shop:2223
Steven Luis — Shop:2607
Wade Wallin — Shop:2449
Maarten Tromp — Shop:2284
Brian Wilson — Shop:2715
Todd Peters — Shop:2728
Keith Roseborough — Shop:2302
---
Passages
"Death leaves a heartache no one can heal, love leaves a memory no one can steal."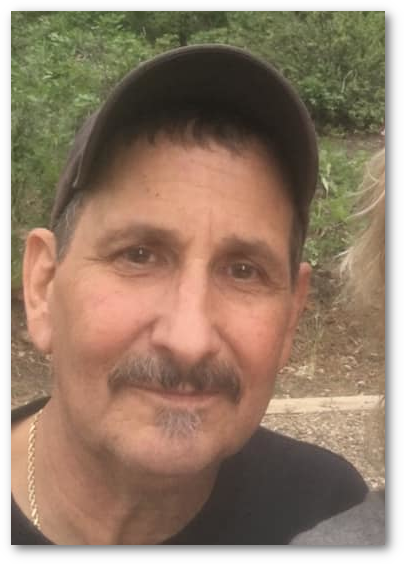 The Passing of Brother Tom Urban
It is with a sad heart we share with you the passing of Tom Urban. Tom Passed away on November 11, 2020, Tom worked on Dock 2D. He had been with us here in Tulsa since 1991. Services will be on Friday, November 20, 2020 at 2pm. Cedar Point Church 1660 N Lynn Riggs Blvd,…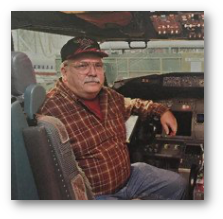 The Passing of Retired Brother Lee Pascoe
Lee Pascoe, 69, inspector for American Airlines, died Wednesday, Sept. 30, 2020 Lee had retired in 2008, he had been with us here in Tulsa for 24 years. Obituary: Lee Allan Pascoe passed away on September 30th, 2020 at his home with family by his side. He was 69 years old. Lee was born to…