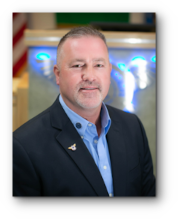 To all,
We have experienced several COVID-19 Positives here at the Union Office.
At the time of this email we will be closing the Office. We are taking these precautions for the safety of all.
By now we all know someone that has tested positive. Most have recovered and some are no longer with us. The number of cases are once again on the rise. I ask you to please wear your PPE, a mask is a small price to pay for the health of you and your brothers and sisters here in Tulsa. Wash your hands and most of all be courteous to all.
As always you can contact us by phone or email.
Dale.
---
If you are in need of an Officer:
Main Office Line: 918 437-4300 Main Fax # 918 437-0310
Grievance Office ICS 918 292-3213 Grievance Office TWU Line 918 660-6299
Dale Danker – President 
918 636-6089 Cell 
DDanker@twumail.org 
Kendal Anderson – Vice President 
918 638-1043 Cell 
KAnderson@twumail.org 
D'Ann Johnson – Financial Sec-Treas 
918 384-9760 Cell 
DJohnson@twumail.org 
Terry Buck – Recording Secretary 
918 638-2652 Cell 
TBuck@twumail.org 
Pat Kinnamon- Chairman of Maintenance 
918 284-3877 Cell 
PKinnamon@twumail.org 
Linda Dill – Chairwoman of Material Logistic  Specialists 
817 296-0725 Cell 
LDill@twumail.org 
Travis Scott – Chairman of Plant Maintenance 
918 638-1104 Cell 
TScott@twumail.org 
Jason Best – Chairman of Maintenance Control  Technicians 
918 859-4802 Cell 
JBest@twumail.org 
Executive Board Members at Large 
Joe Brown
918 284-9666 Cell
JBrown@twumail.org
Gene Chapin
918 640-2097 Cell
GChapin@twumail.org
Daron Morgan
918 991-4950 Cell
DMorgan@twumail.org
Tracy Hardin
918 409-5962 Cell
THardin@twumail.org
Marla Johnson
918 282-7494 Cell
MJohnson@twumail.org
Scott Chisum
918 724-4727 Cell
SChisum@twumail.org