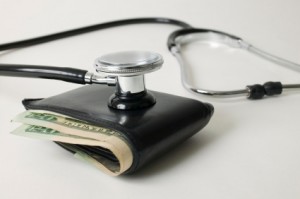 Dear Colleague,
As a service for TWU members, American Airlines HR Services works with Mutual of Omaha to collect payroll deductions for the TWU Long Term Disability Plan. Unfortunately, we identified that the amounts collected on 2013 paychecks from January through July were incorrect. In most cases, the amounts collected were too low, and we now need to collect a catch-up payment. In some cases, the amounts collected were too high, and members will receive a refund.
Of approximately 11,500 members who participate in this Plan, approximately 20% will receive a refund, 60% owe less than $100, and the remaining 20% owe more than $100. Refunds will be distributed as soon as possible, while payments will be divided between the first two August checks for employees paid every two weeks, and over the first four August checks for employees paid on a weekly basis.
You are receiving this notice because our records show that you were affected by this issue. You will see the catch-up payment described above on your August paychecks, or a refund if appropriate. The premiums we collect beginning in August will reflect the proper, adjusted 2013 rates for the TWU LTD benefit coverage.
Finally, it is important to note that we have established procedures to avoid this situation in 2014.
If you have any questions, please contact HR Services by clicking on "Chat" in Benefits Service Center, which can be found on the People page of New Jetnet, or you may call 800-447-2000 (8:00am – 5:00pm Central, Monday-Friday).
We apologize for any inconvenience this may cause you and your family. Sincerely,
Chris Ducey
MD HR Delivery
American Airlines HR Services
P. O. Box 9741, Providence, RI 02940-9741
Phone: 800-447-2000 Fax: 888-891-3625