UPDATE: Due to inclement weather predictions this event will be held in Hangar 3&4 Town Hall, Indoors.
A Spartan Sword Ceremony will be held at 9:00am on Friday, November 3, 2017 at the main gate of the Tulsa Maintenance Base.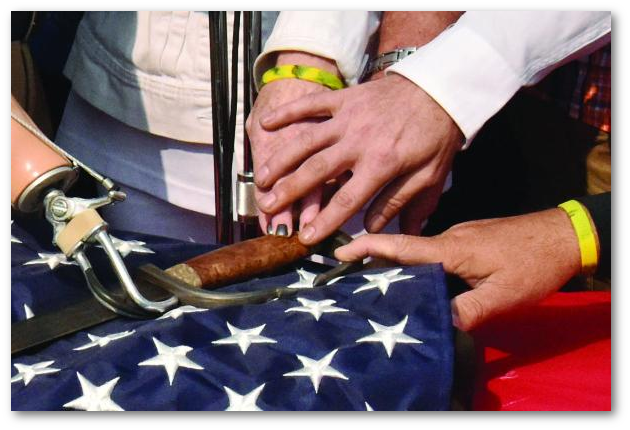 The Spartan Sword was made from 9/11 Twin Tower steel. The sword, along with the Spartan Pledge, were created as a way to help and Veteran suicide. Employees who are veterans and first responders are invited to join, as well as family members who would like to come and show their support for our Veterans and first responders taking the Spartan Pledge are also welcome.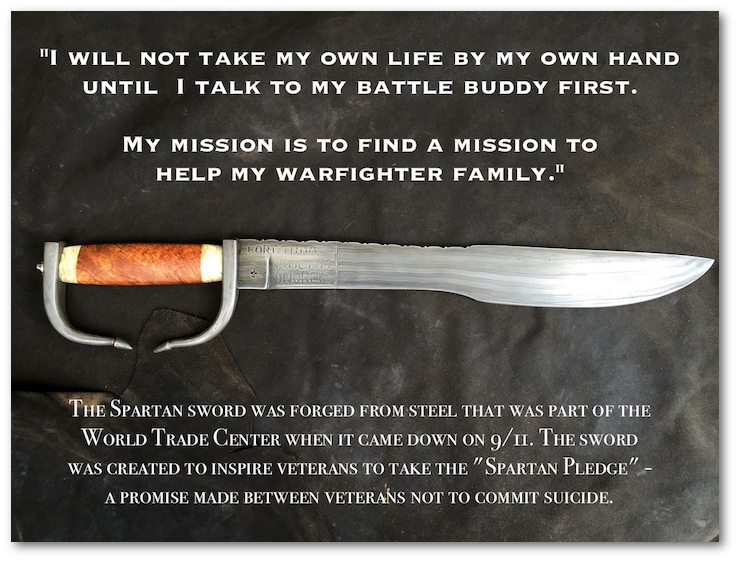 For more information please contact Scott Chisum Email: Scott.Chisum@aa.com
Information on the Spartan Pledge can be found HERE