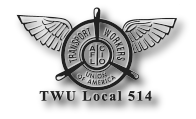 President

Dale Danker 570
John Hewitt 431
Steve Luis 258
Kunal Shinde 185
Don Canann 123
James Booker 111
Harry Ashbaugh 101
Ron Ingles 38

Vice President

Gary Yingst 677
Ray Wilson 675
Terry Lesperance 433

Secretary Treasurer

D'Ann Johnson 734
Mark Bruski 268
Patrick Thornton 264
Shelby Morgan 234
John Carlisle 184
Hugh Nichols 83

Recording Secretary

Jay Potter 952
Joe McGill 711

Chairman of Maintenance

Tony Bunch 854
Pat Kinnamon 546

Chairman of Stores

Pat Bax 88
Carl Hinton 87

Chairman of Plant Maintenance

Dale Lantz 88
Daniel Hightower 79

Chairman of Maintenance Control Techs

Executive Board Members at Large

Dave Corbit 673
Randy Campbell 554
Terry Buck 480
Gene "Screamin Flea" Chapin 436
Tracy Hardin 389
Dennis Hall 367
Chris Rhinehart 365
Sam Cirri 344
Malinda Hamm 335
James Ebel 334
Gary Elias 330
Dan Mitchell 324
Bryan Herndon 322
Chris Gibson 292
Louis King 251
Troy Turner 247
Shawn Allan 234
Tami Gwartney 221
Lloyd Webster 216
Alan Pasquale 213
Jorge Martinez 204
Shawn Black 185
Debbie Tiller 183
Mike Long 178
Brian Johnson 174
Chris Bart 166
Robert Griffin 161
Joe Fuselier 159
Gwendolyn James 156
Erin Hancock 154
Ricky Barnes 153
Shawn Murphy 153
Greg Tater 149
James Holt 145
Mike Molten 143
Kirk Wells 128
Jay Jackson 119
Daron Morgan 114

Sergeant at Arms

Greg Crosser 789
Rick Allen 692
Steve Buchanan 553
Charles Swineheart 544
Tony Venable 533
Vickey Wall 529
Jerry Collier 505
Douglas Barnett 501
Patric McCully 474
Teresa Ellis 452
Blane Walters 423
Alicia Oates 421
Annamarie Pittman 335
John Flebbe 286
Olaya Gamez-Bradley 282
Arlie Perry 241

Convention Delegate

 

D'Ann Johnson 892
Tony Bunch 804
Gary Yingst 714
Dave Corbit 690
Jay Potter 620
Ray Wilson 576
Terry Buck 567
Randy Campbell 552
Pat Kinnamon 537
Terry Lesperance 522
Greg Sewell 522
Kunal Shinde 522
Melinda Hamm 490
Gene "Screamin Flea" Chapin 468
Joe McGill 458
Tracy Hardin 433
Greg Crosser 431
Mark Bruski 415
Sam Cirri 380
Patrick Thornton 377
Dennis Hall 375
Dale Lantz 368
Harry Ashbaugh 366
Shelby Morgan 366
Russell Peterson 365
Gary Elias 357
Chris Rhinehart 353
Bryan Herndon 339
Dan Mitchell 338

Chris Gibson 323
Don Canann 315
Bill Bell 313
Vickey Wall 299
Steve Buchanan 299
Teresa McMillen 292
Pat Bax 282
Tami Gwartney 278
Debbie Tiller 276
Tony Venable 273
Rick Allen 271
Alan Pasquale 266
Robert Griffin 244
Chris Bart 234
Jason Best 234
Erin Hancock 233
Aurora Sommer 232
Annamarie Pittman 230
Pat McCully 226
Blane Walters 221
Mark Fridley 218
Doug Barnett 213
Art Lalla 204
Mike Molten 198
Carl Johnson 189
Michael Long 188
Adam K Johnson 172
Tim Seaba 166
Daron Morgan 164
Mike Lee 133
Billy Cuenca 111
Ballot Break-Down
4,819 ballots were sent to eligible voters

206 Ballots were returned to TrueBallot undeliverable

107 duplicate ballots were sent to 104 unique votes at the request of the Local

1867 returned envelopes were registered against the list of eligible voters any ineligible ballots were removed

Eight envelopes were returned with No ID – set aside and not counted.

One (1) ballot was hand-delivered to the Union hall and was not counted.

One (1) voter mailed in two (2) ballots; by rule the second of the two (2) was counted and the first was set aside as void

Twelve (12) ballots were returned with "Teamster" stickers on them and were not counted.

Ballots were removed from their secret ballot envelopes and, after empty envelopes were set aside, 1858 ballots were counted.

After ballots were registered, TrueBallot, Inc., opened the envelopes, optically imaged the ballots and processed them to tabulate the data. Rules were applied to the data so as to remove void data from the tally

Given the closeness of the election a 100% audit was performed on the computer's count,and the ballot count was 

corrected as needed.
Election Results-2013 Official Posting in PDF
Approved for Posting
John V. Richards
Election Committee Chairman