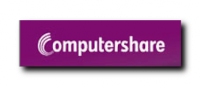 After a short conversation with the Computershare people. I have found out that the 1099-B that was sent in the mail is for the shares that were sold to cover the Taxes of the award.
Due to the fact that the shares were sold, Computershare is required by law to send the 1099-B.
If you have ant more questions on this matter or any other matters pertaining to the Computershare account, please call 888-608-2588. You should also consult your Tax professional on all financial matters.
Common Stock (AAL)

 

 

Distributions from Company or Disputed Claims Reserve (DCR)

Distribution

Grant Date

Fair Market Value

Day 1

12/9/2013

$22.5500

Day 30

1/8/2014

$26.9050

Day 60

2/7/2014

$34.6600

Day 90

3/10/2014

$39.0200

Day 120

4/8/2014

$35.7800

July DCR

7/1/2014

$42.9600

 

 

 

Distributions from Workgroup Trusts

Distribution

Grant Date

Fair Market Value

Jan 2014

1/24/2014

$30.5450

Feb 2014

2/21/2014

$36.1700

Mar 2014

3/21/2014

$36.1100

Apr 2014

4/14/2014

$33.6799

May 2014

5/20/2014

$38.2400

Jun 2014

6/17/2014

$41.8700

Jul 2014

7/22/2014

$42.3800

Nov 2014

11/10/2014

$43.8300

Jan 2015

1/21/2015

$53.6700

 

 

 

Preferred Stock (AALCP)

 

 

Distributions from Company

Distribution

Grant Date

Fair Market Value

Day 1

12/9/2013

$25.0000

 

 

 

Distributions from Workgroup Trusts

Distribution

Grant Date

Fair Market Value

Jan 2014

1/24/2014

$26.3300

Feb 2014

2/21/2014

$27.6400

Mar 2014

3/21/2014

$27.6000