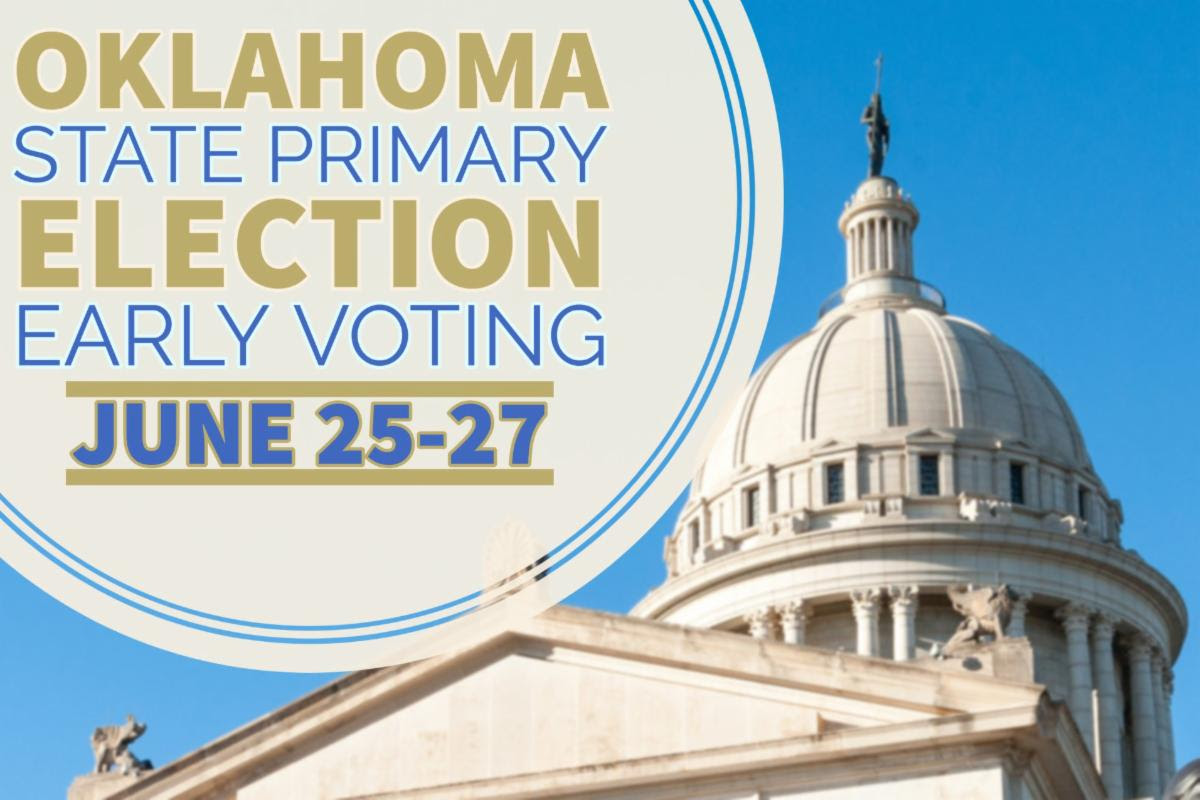 Wear A Mask and Keep Your Distance!
In-person absentee ("early") voting:
Thurs. June 25: 8AM-6PM
Fri. June 26: 8AM-6PM
Sat. June 27: 9AM-2PM
Early voting will be held at the Tulsa County Election Board office 555 N Denver Ave in Tulsa, OK.
Hardesty Library will not be available for early voting due to health concerns.
Expect longer than usual lines and wait times as CDC guidelines for social distancing and sanitizing will be followed. Poll Workers will be equipped with proper PPE and the Tulsa County Election Board asks that voters wear masks and practice social distancing.
If you plan to vote on June 30th at your polling place please check the Oklahoma Voter Portal due to COVID some locations were relocated.
https://okvoterportal.okelections.us/
Want to see what is on your ballot?
Use the Oklahoma Voter Portal
https://okvoterportal.okelections.us/
---
Still Need Your Absentee Notarized?
Saturday, June 27, 10am-2pm
Have your absentee ballot safely notarized at the following locations:
The Journey Church
3171 S 129th E Ave
Fellowship Lutheran Church
6727 S Sheridan
All Souls Unitarian
2952 S Peoria
First Lutheran Church
1244 S Utica Ave
Fellowship Congregational Church
2900 S Harvard Ave
Church of the Restoration
1314 N Greenwood Ave
Phillips Theological Seminary
901 N Mingo Rd
Church of St Mary
1347 E 49th Pl
---
Steps on How to Vote By Mail
---
Rules to Returning your Absentee Ballot
 
Please remember the following on getting your ballot returned to your County Election Board. THE LAW IS NOT A POST MARKED IT IS RECEIVED BY 7PM ELECTION DAY. And note the difference between a walk-In absentee ballot and a mail-in absentee ballot deadlines. See the election board link below for additional details.