December – January Update Video
President Danker, Marla Johnson and Tracy Hardin Video a Local 514 update.
Covering vacation selection, TWU benefits, Base shutdown, Re-bid, Grievance process, furlough/recall, Happy Holidays
---
Sick Time:
Next year, 2021, you can use the below chart to see just how much time and at what month you should accrue for the year as per our current CBA.
---
Holidays, Happiness, and Headaches
As this Holiday Season is upon us, we know that the challenges of this year have been greater than most of us have ever seen. Mental health is one of our most important health issues we face daily. 
COVID-1, Social Distancing, Politics and just the general daily grind can bring anyone down. Please take time in this challenging environment to tell those you love how much they mean to you. Given the year of "2020" and all the challenges we have encountered along with the holidays, we encourage anyone that may need assistance to utilize the resources that are available to them. 
We have listed some numbers for your convenience.
Blue Cross and Blue Shield 1-877-235-9258
Alcoholics Anonymous Central Service Office 4936 E 49th St 918 627-2224 www.okna.org/easc
Al-anon Inter-Group Office 4867 S Sheridan Rd 918-627-9114 www.tulsaiso.org/
Narcotics Anonymous 918-747-0017 www.aaneok.org
12&12, Inc. is the largest Comprehensive Community Addiction Recovery Center (CCARC) 1-866-771-7088 12and12.org
Copes Emergency Psychiatry Service (C.O.P.E.S) 918 744-4800
PacifiCare 800 524-4574
Community Care 918 594-5242 (24hr)
United HealthCare Mental Health Line:  1-888-444-8624  www.myuhc.com
Aetna 800-572-2908 859-455-8650 www.aetna.com
Tristesse Healing Hearts Grief Center 918-587-1200 www.thegriefcenter.org
Domestic Violence Intervention Services, Inc  (918) 743-5763
United Way supports 211
A free and confidential service that helps people across North America find the local resources they need 24 hours a day, 7 days a week.
Call 211
Every day thousands of people across North America turn to 211 for information and support—whether financial, domestic, health or disaster-related. 211 is a free, confidential referral and information helpline and website that connects people of all ages and from all communities to the essential health and human services they need, 24 hours a day, seven days a week.
211 can be accessed by phone or computer. A toll-free call to 211 connects you to a community resource specialist in your area who can put you in touch with local organizations that provide critical services that can improve—and save—lives.
You'll find information about: 
supplemental food and nutrition programs
shelter and housing options and utilities assistance
emergency information and disaster relief
employment and education opportunities
services for veterans
health care, vaccination and health epidemic information
addiction prevention and rehabilitation programs
reentry help for ex-offenders
support groups for individuals with mental illnesses or special needs
a safe, confidential path out of physical and/or emotional domestic abuse
Whether in times of natural disaster or personal crisis, 211 is committed to being the first, most essential resource to anyone who needs help.
Call 211 and speak with a live, highly trained service professional in your area from any cell phone or landline. All calls are private and confidential.
Optum EAP
The Optum EAP is here to provide the support when you and your family are faced with change, challenges, coping or crisis. All team members and members of their household have free and confidential access to the Optum EAP and all the available services, anytime you need them. When you call, a specialist will help you get connected to someone with the appropriate experience to help. You can also access help and information online anytime you need it.
Access Code for U.S. based team members: American

LiveAndWorkWell.com 800-363-7190

TUL Employee Assistance Program (EAP) manager, Kristin Mackey,

Office 1 (952) 246 4159
FAX 1 (844) 881 2852
Office hours are Monday – Thursday, 0700-1530
If you need assistance outside of regular office hours or are in need of urgent assistance, please call our 24-hour support line at 800-363-7190 to speak to an off-site Optum EAP Specialist.    
---
Office Hours:
The Union Office will be closed from December 19th till January 4th.
If you have an urgent need for help, here is a list of the officers contacts:
Officers and Chairman:
Dale Danker – President 
• 918 636-6089 Cell 
Kendal Anderson – Vice President 
• 918 638-1043 Cell 
D'Ann Johnson – Financial Sec-Treas 
• 918 384-9760 Cell 
Terry Buck – Recording Secretary 
• 918 638-2652 Cell 
Pat Kinnamon- Chairman of Maintenance 
• 918 284-3877 Cell 
Linda Dill – Chairwoman of Material Logistic  Specialists 
• 817 296-0725 Cell 
Travis Scott – Chairman of Plant Maintenance 
• 918 638-1104 Cell 
Jason Best – Chairman of Maintenance Control  Technicians 
• 918 859-4802 Cell 
Executive Board Members at Large 
Joe Brown 
• 918 284-9666 Cell 
Gene Chapin 
• 918 640-2097 Cell 
Scott Chisum 
• 918 724-4727 Cell 
Tracy Hardin 
• 918 409-5962 Cell 
Marla Johnson 
• 918 282-7494 Cell 
Daron Morgan 
• 918 991-4950 Cell 
---
Passages
"Death leaves a heartache no one can heal, love leaves a memory no one can steal."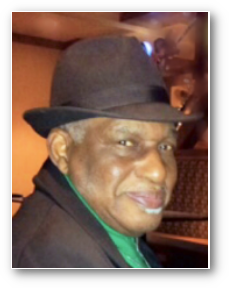 The Passing of Retired Brother Sampson Brisco
It is with great sadness that we announce the death of Sampson Lee Brisco (Tulsa, Oklahoma), who passed away on December 9, 2020, at the age of 77. "Brisco" retired from his position as Crew Chief, Blasting Machine Operator back in 1997.  Please keep the Brisco Family in your thoughts and prayers.   Due to…
---
This will be the last Digest till the week of January 8th, 2021.
Happy Holidays to all of you.