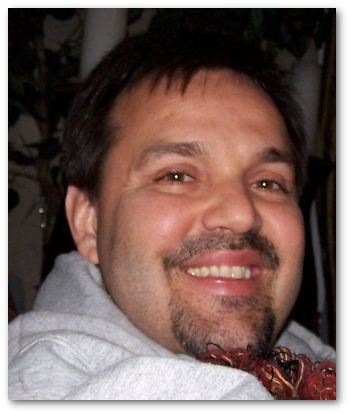 We are deeply saddened to share with you the passing of Brother Juan Riancho on Monday, October 11, 2021.
Juan had been with us here in Tulsa since 1990 starting as a Guard and worked his way into an Overhaul Support Mechanic position in the Wheel and Brake center.
Please keep the Riancho family in your thoughts and prayers.
---
Obituary
A memorial service has been scheduled for 2:00 P.M. on Friday, October 15, 2021 in the Leonard-Marker Funeral Home Chapel.
Juan Carlos Riancho, 57, of Broken Arrow, OK passed away on October 11th after his battle with ALS.
Juan was born on October 18th, 1963 to Rafaela and Juan Riancho in Holguin, Cuba. He and his family moved to the United States at the age of 7. Juan graduated from Hialeah High School in 1983. He became a proud U.S. citizen in the year 2000.
Juan married Carolyn Argondona and moved to Tulsa, OK in the year 1984. Their marriage resulted in his two sons Jonathan and Michael and later with the birth of his granddaughter Sophia. Juan was remarried to Felicia Sanchez in 2003 becoming a step father to Matthew and Alexis. Even after he and Felicia were no longer together his love for every family member continued none the less. He also maintained a strong relationship with Joshua, Alexis' husband, and their twin daughters, Lincoln and Ronan, who he considered his granddaughters.
Juan worked in various positions at American Airlines for over 30 years. He devoted the rest of his time to the church and local charities. Most recently Church On The Move in Broken Arrow, OK and Celebrate Recovery where he volunteered as often as he could. Juan truly loved the Lord with all his heart and we rejoice that he is finally with his Lord Jesus Christ.
Juan is preceded by his Abuelita Mercedes and Abuelito Rafael. He is survived by his parents Rafaela and Juan, his sister Ana Mercedes, his niece Jazmin and her two daughters Mya and Kassandra, his two sons Jonathan and Michael, and his grand daughter Sophia.