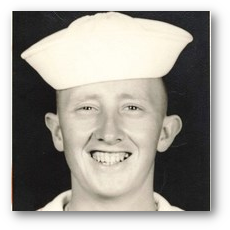 We are deeply saddened to share with you the passing of retired Brother Perry Anderson.
Perry retired from American Airlines here in Tulsa in 1996, he worked as an Aviation Maintenance Technician.
Please keep the Anderson family in your thoughts and prayers.
---
Obituary
Perry Neal Anderson, 84, of Collinsville, OK passed away Monday, January 31, 2022 in Tulsa, OK. He was born February 22, 1937 in Treece, KS to Lee F. Anderson and the former Natalie Cheek. He had lived in Collinsville since 1964 having moved from Miami, OK. He retired from American Airlines after 30 years, he was an Aircraft Mechanic. He was the past Master of the Collinsville Masonic Lodge #165.
Visitation will be 1:30 pm to 6:00 pm, Sunday, February 6, 2022 at the Collinsville Dolton Funeral Home. The family will be present from 3:00 pm to 5:00 pm.
Funeral Service will be 2:00 pm, Monday, February 7, 2022 at the Meadowcreek United Methodist Church with Rev. Nathan Mattox and Pastor Cecil Hall officiating. Interment will follow at Ridgelawn Cemetery in Collinsville, OK.
He is survived by his wife, Darlene Anderson of the home. 2 daughters: Carla Hatley and her husband Jim of Broken Arrow and Tammy Fipps of Collinsville and 1 sister: Brenda Martin and her husband Charles of Columbus, KS. He is also survived by 6 grandchildren and 6 great grandchildren.
He is preceded in death by: 1 son: Troy Anderson, 1 brother: Charles Anderson, 2 sisters: Wynona Howard and Leola Souders.
Services are under the direction of Collinsville Dolton Funeral Home.